This position requires over 15 years of experience with large implementation and integration expertise in an ERP environment. Preference will be given to candidates with Peoplesoft Financial experience…
Provide project management, governance, and reporting.
Develop change management procedures.
Alignment of the technical solution with interim business processes.
Provide security configuration management and event handling.
Provide network configuration management and performance monitoring.
Provide application performance management and error/exception handling.
Develop production control procedures.
Provide quality control and assurance processes and techniques.
Assess business system transition readiness.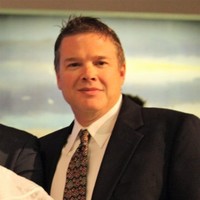 " I invite you to call me directly, and discuss your career opportunities today. My daily goal is to have empowering conversations with our candidates, and listening for what can make a difference for you. My contact number is 407-363-0024. "

Steven Ragan, IT Delivery Manager, SRagan@ABTSolutions.com